Table of Contents
Making money with your blog is a long-term income strategy, not a get-rich-quick scheme. It may feel frustrating if you've been blogging for a while and aren't making the money you thought you would. Transparency is important, especially in the era of "gurus" who claim to make $100K a month. In most cases, there are three areas of focus to generate revenue with a niche blog.
Today, I want to talk about different ways to make money as a blogger, so you can quickly monetize your blog.
Making money with your blog comes down to a few things:
Content is the foundation of your blog. Don't skimp on this part. Do your research and make sure everything you publish is top-notch.
So many people start a blog thinking it'll be easy just to throw some blog posts up and call it a day, but that's not how it works. "Content is king" is such a famous saying because it's 100% true. Without great content, it isn't easy to monetize your blog.
PRO TIP: Creating a content schedule or setting up an editorial calendar in Coschedule can save you time and headaches!
Traffic is essential if you want to monetize your blog. You don't have to have millions of page views, but if you don't have eyeballs on your content, you can't have sales.
If you're relying on ads, your traffic will need to be much higher than if you're building a solid email list and selling products. Either way, it never hurts to get more traffic.
BRAINSTORM: How can you increase your traffic? Creating more content isn't always the answer. Log into your Google Analytics and see which posts are in your top 10. Expand on those.
While content and traffic are important, consider that planning also plays a massive role in your blog's success. If you're writing whatever you feel like for the day with no rhyme or reason and then hit publish, your blog will flop.
Some bloggers build a brand based on sharing their lives or ranting, but the amount of people who genuinely care about how your day went and how you're doing with your toddler's potty training journey is usually relatively small.
People want to know what's in it for them. What can you offer them? How can you help them? The key to getting your readers to come back day after day, week after week, is to educate or entertain. You're already ahead of many if you can do one or both of those things!
Ads: #1 Area of Focus to Generate Revenue with a Niche Blog
Making money with ads takes quite a bit of traffic. You can start by charging for ad space manually on a new blog. For example, many new bloggers will charge $20 a month for ad space on their sidebar until they get the traffic for ad networks. This is an easy way to monetize a brand-new blog.
It's much less work to use an ad network, so that's what most bloggers do. Ad networks like Ezoic are great because they have a lower traffic threshold. You can get approved with less than 10,000 page views per month.
To get approved for an ad network like Mediavine, you need at least 50,000 sessions per month. That's not always an easy feat, but it can be done, regardless of your niche. AdThrive requires 150,000 sessions. 
No matter which ad network you decide to go with, pay attention to how many ads are on your blog. Do you want video or pop-out ads to play? You have complete control over how many ads and what kind of ads are displayed on your blog. Don't feel like you have to "okay" every ad placement. 
After your ad network has placed ads on your blog, take a look at your blog as a visitor. Are there too many ads? Do they cover your content? Is the video pop-up too obnoxious? Everyone has their idea of how many ads are the "right" amount. It's important to play an active role in ad placement because this can make or break your readership.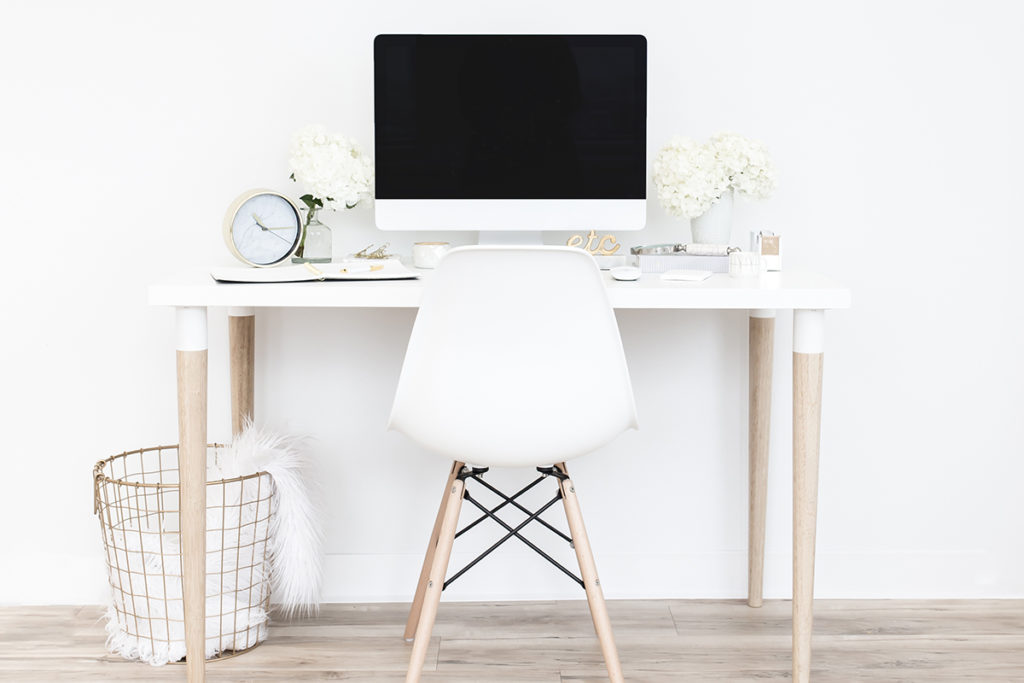 Affiliates: #2 Area of Focus to Generate Revenue with a Niche Blog
Some bloggers make six figures from affiliate earnings alone, which is amazing. Getting started with affiliate marketing is something you can do as a new blogger. I recommend getting at least 10-15 solid blog posts published.
While you could do it sooner, many brands only want to work with established bloggers. When they come to your site to see your blog, you'll want to make sure you put your best foot forward and have fantastic content up.
To get started with promoting products as an affiliate, think about products you use regularly and absolutely love. Think about products that will help make your readers' lives easier.
I like to choose products from sites like Shareasale, Awin, and Impact Radius. You can also reach out to companies and brands directly to see if they have an affiliate program you can join.
Don't forget about Amazon. Some niches perform better than others when it comes to promoting Amazon products, and they don't pay as much per product as other affiliates, but it's a volume game.
PRO TIP: Only promote products you truly believe in. It may be tempting to promote junk products to make a quick buck, but I promise you'll make more in the long run if you are your authentic self.
Products: #3 Area of Focus to Generate Revenue with a Niche Blog
Designing and selling your own digital products is one of my favorite ways to make passive income through my blog. You can sell ebooks, cheat sheets, a monthly membership, meal plans, or even courses. The possibilities with digital products are literally endless, and they're mostly passive once you get them set up.
Create one time, sell thousands of times, rinse and repeat. Etsy is one of the best ways to create simple, downloadable products to sell online without huge headaches.
The Bottom Line
No matter which path(s) you decide to take towards monetizing your blog, remember to deliver value for your audience. If you write blog posts that are engaging, easy to read, and helpful, your audience will come back for more every single time.