In a perfect world, I bet you'd love to design your home office space in a way that fits your needs exactly. Many people who work at home dream of a lavish, private home office that has ample storage space, desk space to spread out papers, and room on their desks for multiple monitors. If you have your dream home office, you can head back to work. For everyone else, read on to better understand how to design your home office space to best fit your needs.
But the reality is that many of us don't have that perfect workspace — and some of us don't even have a dedicated room to call our own. If you find yourself in this situation, don't despair. Creating a great working environment is possible, even if your circumstances are less than ideal.
Table of Contents
Design Your Home Office Space Where it Makes Sense
You may not be able to dedicate an entire room as your home office, but that doesn't mean you can't have a permanent workspace. If you have an unused corner in your living room or bedroom, for example, that could be the perfect spot to set up a small desk and chair.
Similarly, if you have a little extra space in your kitchen, you might be able to squeeze in a compact home office. The key is to create a space that feels separate from the rest of your home, so you can get into "work mode" when you're there.
If you don't have an unused corner or extra space in any of your rooms, another option is to carve out a workspace in your entryway or hallway. A slim console table or floating shelves can serve as a makeshift desk, and you can tuck a chair underneath when it's not in use.
If you have an empty wall in your home, consider using it to create a makeshift workspace. Hang a bulletin board or corkboard above your desk to serve as a makeshift bulletin board, and use it to pin up inspiring photos, quotes, or to-do lists.
Use Furniture to Define Your Workspace
Once you've decided on the location of your workspace, it's time to start thinking about furniture. If you're tight on space, look for pieces that serve multiple purposes. A small stool can double as a side table or extra seating, for example. And a coffee table can serve as a desk if you don't mind working from your couch.
If you have a bit more space to work with, invest in some furniture that is specifically designed for small spaces. There are many companies that specialize in compact office furniture, so you're sure to find something that meets your needs.
And, if you're trying to carve out a workspace on a budget, don't forget about thrift stores. You can often find great furniture for a fraction of the cost.
Lighting is Key to Design Your Home Office Space
Whether you're working in a corner of your bedroom or in a dedicated home office, lighting is key to creating a productive workspace. If possible, position your desk near a window so you can take advantage of natural light.
And, be sure to supplement with artificial lighting as well. A desk lamp is a must-have for any workspace, and it can make a world of difference in terms of your productivity and creativity.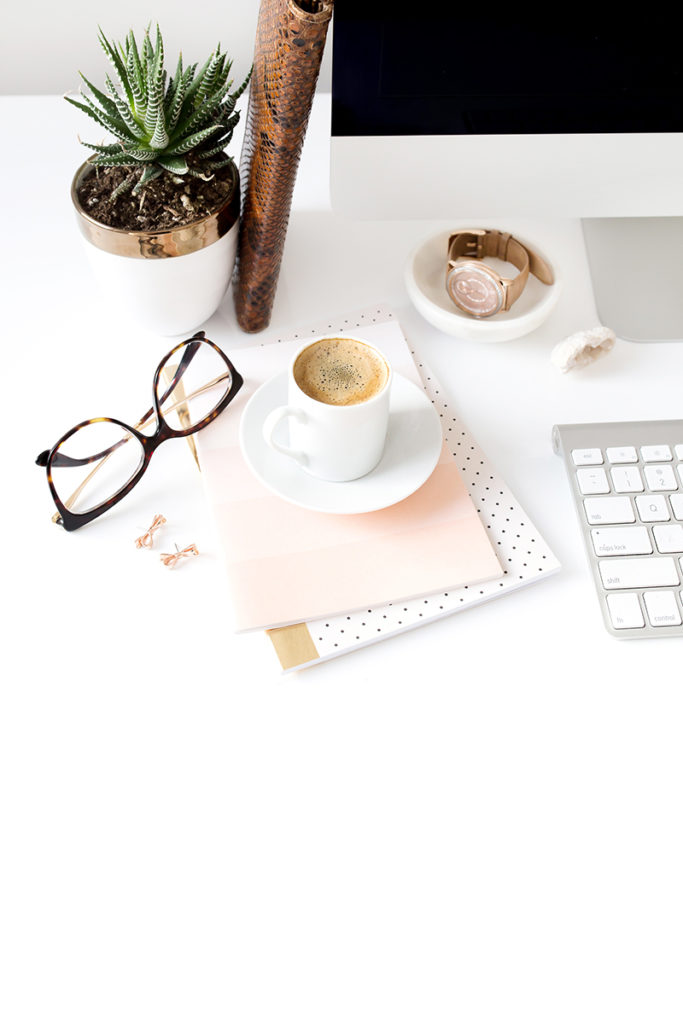 Get Creative When You Need Quiet Time
Sometimes the world goes crazy and you just need some peace and quiet to get work done. If you live in a busy household, this can be a real challenge. But there are a few things you can do to minimize distractions and noise.
First, try to establish some ground rules with your family or roommates. Let them know when you need to focus and ask them to respect your work time.
You might also want to consider investing in a pair of noise-canceling headphones. This can be a lifesaver when you need to tune out the world and get down to business.
Finally, if all else fails, don't be afraid to take your work on the go. Sometimes the best way to get some peace and quiet is to go to a local coffee shop or library.
The Bottom Line
Working from home doesn't have to be a struggle. With a little creativity, you can design your home office space to meet your exact needs — no matter what your circumstances may be. Just remember to focus on creating a space that is comfortable, functional, and inspiring. With the right workspace, you'll be well on your way to being productive and successful.