This post may contain affiliate links. This means that if you click through and make a purchase (or sign up) we may receive a commission at no additional cost to you. For more information, please see Policies.
Yes, there are a number of quick ways to make money with no start-up costs, blog, inventory or employees needed. And of course – work when you want. The opportunities listed do not require anything more than your time and internet access.
It's important to follow the rules of any online money making opportunity. Even though they are not considered "employers", each company is paying you and expects certain ethical behaviors from their participants, i.e.; no gaming the system, refrain from creating fake or multiple accounts, etc…Be sure to read their Terms of Use.
While none of the opportunities listed here will replace a full-time income, this is a great way to get your feet wet.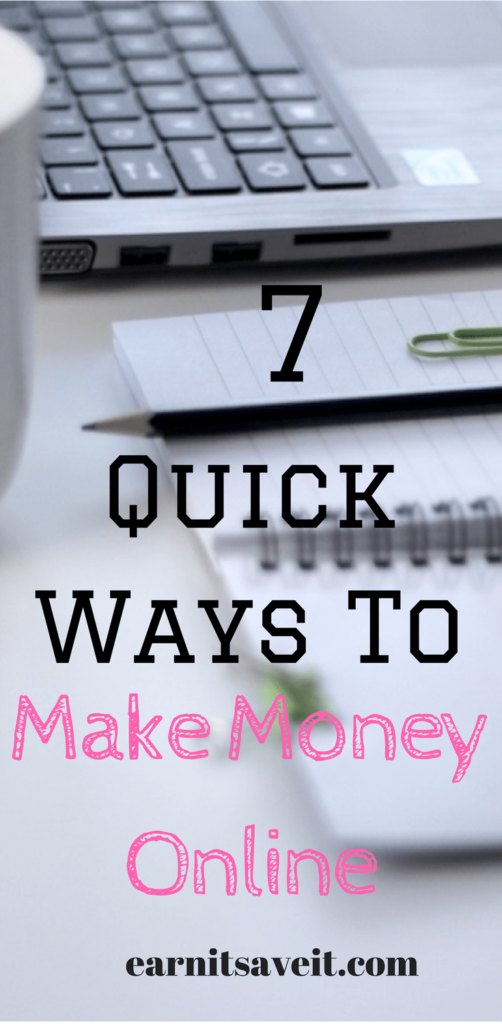 Mobile/Computer Applications
Share your cellular browsing information with MobileXpression's research team and receive rewards. In order to participate, you must download a file to your cell phone which allows them to collect your mobile web data. Rewards take the form of cash, gift cards, and various merchandise.
MobileXpression Android users can sign up here.
MobileXpression iPhone users can sign up here.
Nielsen Computer and Mobile Panel works in a similar fashion except they also track internet usage on your computer. Yes, this is the same Nielsen that has been around for more than 90 years. Install the app on all of your devices to maximize your potential earnings.
Sign up for Nielsen Computer and Mobile Panel here.
Online Surveys
There are plenty of online survey companies out there and many of them pay. The only problem is that many times the minimum payout threshold is so high and the pay per survey is so low that it takes forever to become eligible for access to your earnings.  Here are the top 4 we currently recommend.
Survey Junkie is pretty popular and has an A+ Rating with the Better Business Bureau at the time of this writing. We encourage you to build a user profile (not absolutely required but highly recommended to increase your earning potential) and they match you to surveys. You accrue points and payout is via Paypal or a selection of popular e-Giftcards.
There is a reason this one is so popular. You're typically eligible for all surveys they send to you based on your completed profile. They also periodically send screeners via email. Pinecone is not always accepting new participants so you'll have to check back frequently.
According to the website:
"However, we will be posting recruitment opportunities through banner ads on various unsolicited websites from time to time throughout the year. If you see one of these ads, please feel free to sign up with us."
Payout: Amount varies but they have recently provided a PayPal payout option. They also pay in gift cards. They pay $3 per survey.
TIP: They have an extensive FAQ section. Once accepted be sure to read it from beginning to end.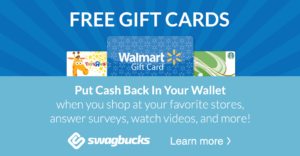 Some people call this a pay per click site. Whatever you call it, Swagbucks has it all. Surveys, trial offers for pay, pay for web searches, etc…As far as surveys go, the trick here is to only spend your time on the Gold Surveys. These surveys are usually short and pay the most. Payout options include gift cards and PayPal.
I don't hear a lot about this one and I'm not sure why. This site pays for each survey that you complete and they NEVER screen you out once you've been invited to a survey via email or by checking your dashboard online. The survey interface is simple and engaging. Lastly, you don't even have to register with your real name or complete mailing address. Yes, that last one is stated in black and white on their website.
Teach English Online
We kept this one as a bonus because we realize not everyone has a Bachelors degree. And, yes. One is required to work with VIPKid but it can be in any field. To apply, you must be eligible to work in the US or Canada. Any formal or informal teaching experience will be taken into consideration. This includes mentoring, tutoring, coaching, Sunday school and alternative education.
VIPKID is currently hiring thousands of people to work at home and teach English online to kids in China. Don't worry, you do not need to know a foreign language. According to VIPKid "You will earn between $17-22 per hour which can add up fast as many teachers are currently earning $2000+ per month".
Focus Groups
Did you know that companies and research based universities will pay you for your opinion? Not just quarters either. $60 – $120 an hour is common. The trick is that you will not be eligible for many of these studies and they are usually no more than an hour in length. Now, there are studies that last several days that may pay several hundred dollars. Such studies may require that you complete an online journal regarding the subject matter. I've seen the highest paying studies (over $1,000.00) related to medical ailments.  Once again this is about obtaining your feedback not about becoming a medical research subject and taking medication. Those types of studies do however exist.
Follow us on Facebook for daily focus group/market research study opportunities.
Freelance Writing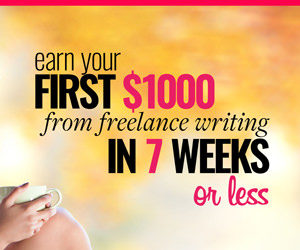 Freelance writing can be highly profitable and can be done extremely part time depending on how serious you are and your writing skill. No college degree required. Jobs are posted daily across the internet. Make a Living Writing is one of the best websites I've seen on freelance writing. It lists a load of paying writing opportunities that you can apply for right now.
If you lack a bit of confidence in your writing ability or want to get on the fast track to earnings, you may want to check out Write Your Way to Your First 1K as another way to make money online.
Tweeting
Are you on Twitter? Then you can actually make money online by letting your followers know about products or services you've used in the past or otherwise support. If you have a product that you really like, I'll bet you can find it on amazon.com. You can then tweet about it directly from the product page at Amazon.com. See #8 below for more details on how to do this. Saira @momresource has a great course called Influencer 101 that has helped me grow my following over the past few months. She also provides plenty of information on exactly who these companies are that pay so well for tweeting. It's worth a look.
Watching Videos
If you have a smart phone or other device with internet access then watching videos for extra cash might be an option for you. This is truly a form of passive income in that you can simply click play and earn. Now, don't be fooled. The payout for watching videos only adds up to several coins but when you combine that with the other opportunities, it can be worth it. Pay -per-click sites offer videos along with surveys, trial offers, etc.  So many options exist in this area.
WARNING: This is not our favorite way to earn money online but some people seem to make it work. These companies literally pay pennies per video.  So, we recommend that you combine videos with other ways to make money on these sites.
The list of survey companies keeps growing.
Quick Rewards Network, Swagbucks, Earn Honey, Prize Rebel, InstaGC, Fusion Cash, Earnably
CAUTION: To make money online quickly with videos (and pay per click sites in general), you must pick one or two sites and focus on them. If you spread yourself too thin, you will have a hard time building up enough earnings to cash out quickly.
Looking for more articles related to money matters? Check out this list of top finance blogs. This is a curated list of over 1,000 blogs that publish some of the best articles ever written about personal finance.
---
Are you ready to start earning money? What is your favorite way to make money online in a hurry? Tell us about it by commenting below. Read about more ways to make money.