Table of Contents
Airbnb is a marvel of the internet age, allowing individuals to register and rent out their spare rooms, apartments, or even homes for limited periods of time to people who are either on vacation or in a specific town on business. Because of the popularity of staying in Airbnb properties, more and more people want to make money on Airbnb even though they don't own property.
Short-term home rentals have proved immensely popular, especially with the ever-increasing price of hotel rooms, and it has become a good way for people with surplus space to make a profit from something that would otherwise be left unattended.
But what about if you don't own any property? Are There still ways savvy entrepreneurs can make money from Airbnb?
How Does Airbnb Work?
Based in San Francisco, California, Airbnb acts as an online marketplace – advertising short-stay rooms, apartments, and houses for travelers and other temporary guests.
They essentially act as a third-party advertiser for individuals looking to rent their spare space and charge a commission for each booking.
Airbnb also takes bookings for 'experiences' – that is, a short stay in someone's house or space with a specific theme.
This could be a rural country home, a beachside loft, or a room somewhere highly sought after.
Do You Need Property To Make Money?
Despite property ownership being a cornerstone of the Airbnb business model, you do not actually need to own any yourself to make money.
In fact, there are numerous ways you can make a profit from Airbnb without even putting your own property up for rent.
Money-Making Methods
As mentioned previously, there are numerous ways that individuals can make money from Airbnb without actually owning any property.
Make Money on Airbnb with Property Management
Depending on how many properties the individual owns, or the demands and responsibilities they have, they might not have to actively manage their own lettings.
This is where you come in, and property management can be a lucrative way to earn a commission without actually having to pay for property upkeep and rent.
You can assist Airbnb property owners in running their businesses. In this situation, the property owner would task the newly appointed manager (you) with handling all aspects of the property on their behalf.
This could mean topping up amenities, handling rent, hiring cleaning teams, and turning over the property after each booking.
As a property manager, the general rate is 10-20% of the overall booking.
This means that if the booking fee is $150 per night, then you will receive around $30 – making it a lucrative side gig on popular properties that are booked up well into the future.
Make Money on Airbnb by House Sitting in Between Reservations
Of course, in between bookings, the owner might want a trusted tenant to house-sit for them.
This can have several advantages, including keeping the home lived in and functioning, keeping it protected from crime and burglaries, and taking care of the day-to-day maintenance.
This arrangement could be temporary, or in some cases, you could permanently reside in a room in the property, acting as a tenant come manager for the property – both during and outside of bookings.
Some property owners might be willing to do a trade – free living arrangements for your service overseeing the residents and handling guest needs OR you might be able to negotiate a monthly stipend plus housing arrangements. Kudos if you can find a situation like this and live near (or on) the beach. Sounds dreamy, right?
Make Money on Airbnb by Renting a Furnished House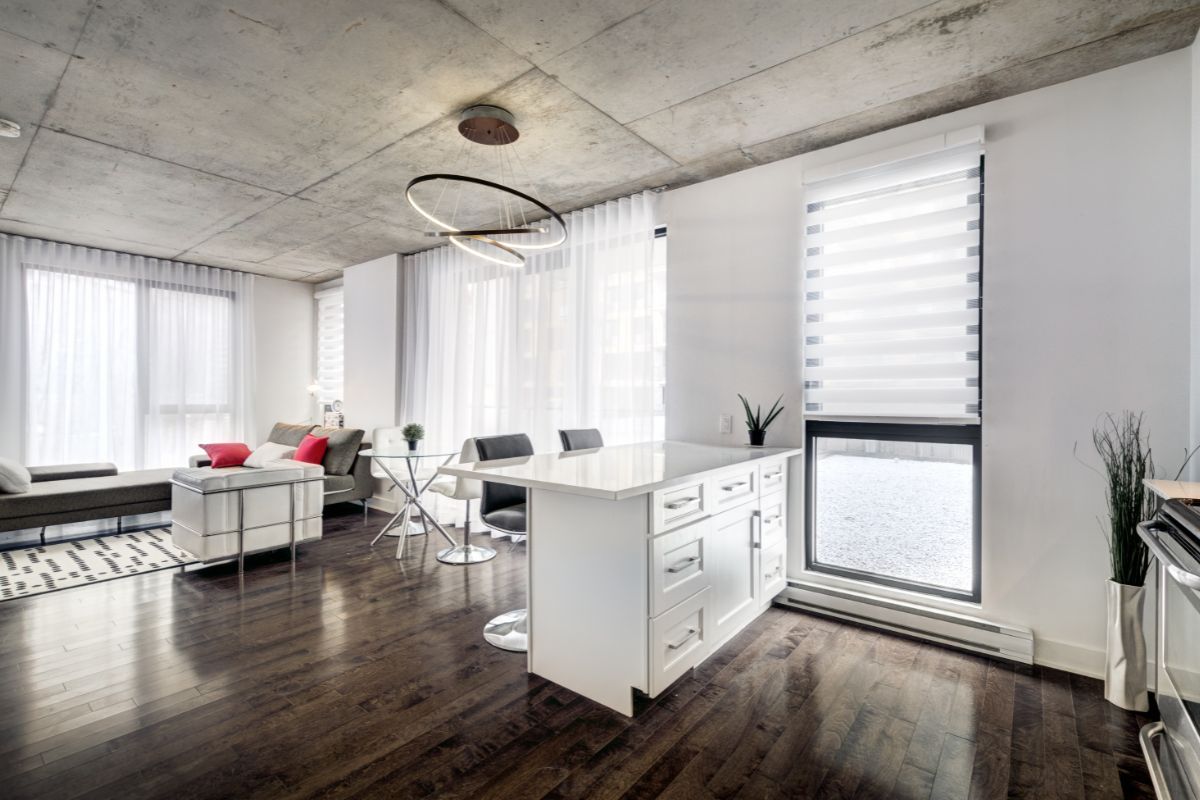 If you don't have a home to rent, or you simply don't want the burden of owning a property, then you could always rent out a fully furnished house that you can then let out to tenants and vacationers.
This will require some decent capital to begin with, as you will need to keep up with rent payments in between bookings, but it can prove to be a lucrative endeavor – attracting high-end clients if the house is grand enough, and in a desirable location.
In this type of arrangement, you'll want to get express written approval from your landlord or management company. Many property management companies have rules about sub-leases and as more and more problems arise in the temporary leasing of properties, expect this option to be tricky.
In the best-case scenario, you rent the house from someone you know, such as a friend or family member, and fully disclose to them what you intend to do.
Most of the time, houses do not come furnished, so you'll also want to take into consideration the costs involved in furnishing the home, taking professional pictures, and the risks involved in taking on a rental agreement that may stretch you too far beyond your means should you not rent out all the rooms necessary to meet your monthly budget.
Clean Airbnb Properties
Of course, you don't actually have to have anything to do with the property to make money.
If you have the resources, the skills, and the inclination, you could always become a self-employed house cleaner with a specialty in Airbnb properties.
Depending on the state and area you live in, sites such as Care.com make it incredibly easy to build a small business by creating a profile with your cleaning (and/or caregiving) services. Within a very short amount of time, you can be making between $15-30 an hour cleaning Airbnb properties, as well as other residences or businesses.
With the right connections and business model, you could quickly become the go-to person in your chosen area, taking the strain off the homeowners, and raking in a tidy profit while you are at it.
Airbnb Experience Partnerships
If you have contacts who run Airbnb properties, then why not partner up and offer personalized experiences to paying guests?
This is where having good local knowledge comes in handy, and people love informed tour guides who know all the best spots in town.
This could involve the best night spots, a pub crawl, the best skill-learning classes in town, or even specific hikes off the beaten track.
The world is your oyster, and the only thing limiting you is your imagination.
Form an Airbnb Management Business
As we mentioned, operating an Airbnb can be time-consuming, which is why many homeowners are looking for a partner to host viewings, greet guests, and deal with any requests they might have.
You can easily offer your management services as an independent contractor partner. In this type of agreement, you'll want to be very specific in your contract as to what you'd handle for the property owner but can still be a great way to make money – especially if you have a close relationship with someone who owns rented properties.
Become an Affiliate
This happens on websites like Amazon and TripAdvisor, and sees third parties advertising products and services for others.
By becoming an Airbnb affiliate, you could advertise select properties to prospective bookers, and earn a tidy commission in the process.
Final Thoughts
And there we have it, everything you need to know about Airbnb, and the best ways to make money without actually owning any property.
It's true that Airbnb has opened many doors for people to make money independently, and with the right tips and tricks, you too can join the waves of people profiting from this amazing innovation in temporary lodging.
So if you are looking for the best ways to make money on Airbnb without owning property, then why not give some of these methods a try?
Something tells me you won't be disappointed!