Table of Contents
You may not have know this interesting fact, but the best way to improve your credit score is to improve your personal credit score. By using this guide, you can build business credit with bad personal credit.
There are many ways to build business credit. You can start with a long credit history of good payment history.
But you don't have to have a long history of good payments to get your business credit. You can start with a short credit history of bad payment history.
Personal Credit
Your personal credit is determined by your personal financial history.
Your personal credit score can be impacted negatively for a number of reasons.
For example, missed loan repayments, multiple credit applications, if you bill payments for example a phone bill, or even not being on the electoral register.
Business Credit Rating
Your business credit rating is based on your business's financial history, this lets your potential lenders know if you are likely to repay your loans.
There are a number of reasons your business may have a bad credit score.
For example, a number of failed loan applications or if you have managed to secure a loan you have missed a number of repayments on said loan.
A low credit score will indicate to lenders that you are a high-risk borrower and this will make it much more difficult to secure a loan.
Apply For a Credit Report
Before anything else the initial step is to apply for a credit report, this enables you to view your credit score in detail.
Once you are aware of your credit score, if it is poor you can begin to form a plan to build your business credit.
There are a number of credit report agencies that will hold a credit file on you, these are also known as CRA's.
These agencies are required to provide you with a copy for £2.
Your file will consist of a number of details about your credit.
For example, your repayment history, any bankruptcies or court judgments against you, any recent credit applications, and whether you are on the electoral roll.
In addition to this, your file will also state with whom you are financially associated, for example, joint bank accounts or mortgages.
Form a Limited Liability Company
After obtaining your credit file from an agency the next step to building your business credit is to form a limited liability company or LLC. Of course, we always recommend that you check with your business coach, financial planner, or CPA to get the best business advice with your whole picture in mind.
Forming an LLC is useful as it legally separates any personal debts from your business finances.
Likewise, any bad credit acquired on your business accounts will not affect your personal credit score.
It is pretty simple to set up a limited company and only takes a few simple steps. However, you do need to keep in mind that each state has different annual fees for LLCs. Sometimes it can be better to get an EIN number and insurance instead of forming an entity, although this might not help with your bad credit situation.
Your company will need a completely unique name to be officially recognized as an LLC–but good news, these are registered state by state, so you can register the same name of a business that exists in another state.
Acquire a Secured Business Card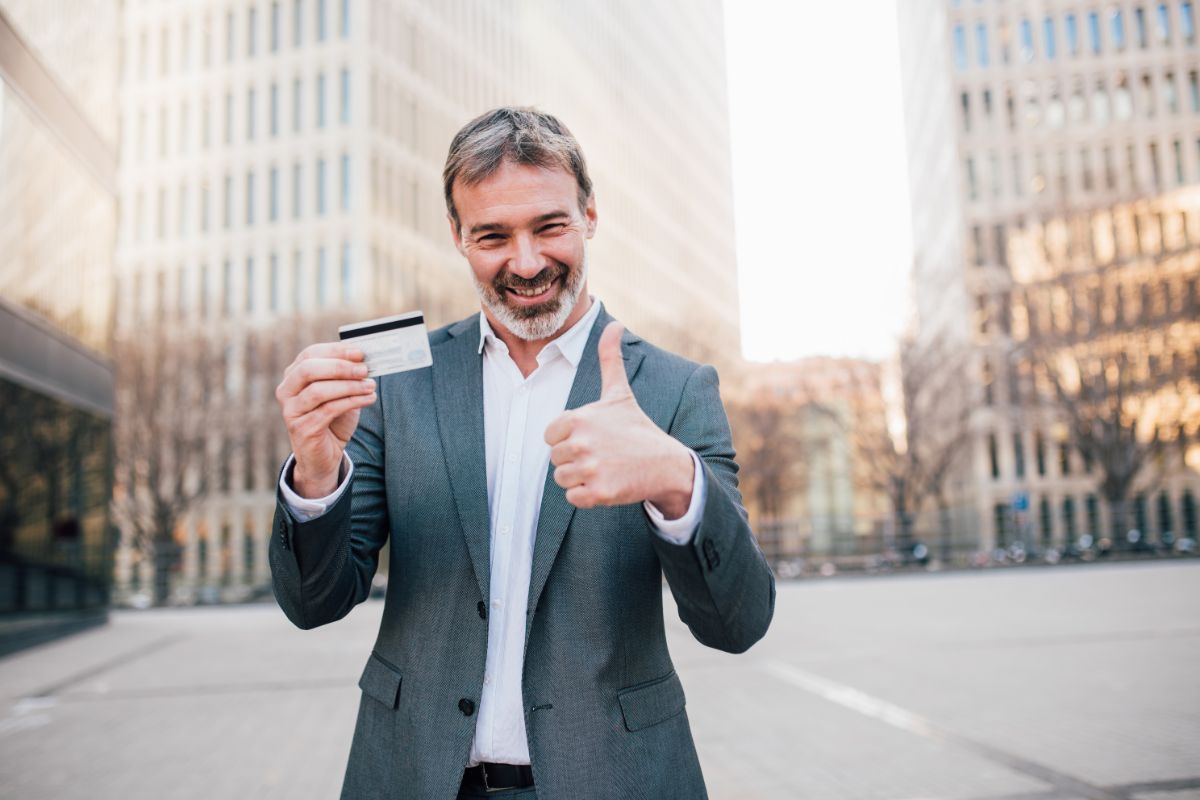 This may come as a surprise but you can acquire a business credit card and a business bank account with no credit check required.
Using these is also a great way to build your business credit.
The credit card will be issued to a company rather than the individual.
These business credit cards work the same as a normal credit card where the individual is given a credit limit and a certain amount must be paid back each month.
You can also take the time to open up a business account with M1 Finance online for free business checking. This will help you establish your brand and build your business credit.
Fleet Credit Card
A business fleet credit card has a much lower deposit than a standard business credit card.
This makes this option more accessible for small businesses.
If you travel for work or have a mobile workforce you can use these fleet credit cards to pay for fuel.
Trade Finance
Trade finance is another term for a short-term loan of credit from one business to another.
This is useful for a business with a bad credit score.
This method can be used to help build credit by improving payment records and borrowing reputation.
Extra Tips for Building Business Credit
Keep up with all payments. Focus on paying lenders back on time or if possible early. This shows you are a sensible borrower and build your business credit.
Use lenders that report to credit report agencies (CRA's) if you are paying back on time this will then show on your credit history payments. Having this on file will boost your business credit score.
Be wary of county court judgments. These will be shown on your credit file and will have a negative impact on your credit score.
This happens when someone takes you to court over money they believe is owed to them. Going to small claims court over a dispute, or worse, getting sued, is no fun and will put your business in jeopardy.
Final Thoughts
To conclude, building and attaining a good business credit score is vital if you want to obtain a lower-interest business loan.
By following these steps you will be able to set up a company that separates you from any personal financial issues you may have.
This method means that your personal financial situation or debts acquired will not affect your business credit.
Frequently Asked Questions
Can I set up a business with bad credit?
Although this may come as a surprise. The answer is yes. This is not to say if you have very poor credit there may be some hurdles, however, if you follow the correct steps you will still be able to set up your own business.