Table of Contents
You might be wondering, is it possible to make $100 a day online? Perhaps you need some extra cash for a birthday coming up, or you've found something online that you really want to treat yourself with. Or maybe inflation has had its way with you and you need to up your income.
The good news is that you've come to the right article. Today we're looking at 10 ways to make $100 online, today.
No, you won't need to work a full working day to get the money, either!
#1 Way to Make $100 Online – Paid Surveys
Paid surveys are an excellent way to make money online.
You can do so from the comfort of your own home, in front of the TV, and earn money while doing them!
There are plenty of websites that you can take surveys through which will pay you.
Now, surveys aren't the most profitable side hustle.
Some surveys pay you as little as five dollars for your time.
But still, they don't take long to complete and you can build your payment up to get a bigger withdrawal at the end of it.
Most survey sites are reputable and trusting but beware of some that try and get you to pay to fill out the surveys.
These are often scams.
#2 – Way to Make $100 Online – Sell an eBook
Ebooks can be sold online on a number of websites, and you can upload your own today.
If you are an expert in your field, why not write a quick how-to book or guide on your expertise?
An introduction to your niche (eg. business, gardening) would appeal to a lot of newcomers to the business.
If you can convince them that they should buy your ebook rather than anyone else's, you'll make a lot of money.
Amazon makes it very easy to publish an ebook online – you hardly have to do a thing!
Market it on social media to get the downloads rolling in.
#3 – Way to Make $100 Online – Write Sponsored Posts
If you have a high-performing blog, you might be able to generate some interest from businesses that want you to write sponsored posts about their goods or services.
All you need to do is tell your readers about the product, what you like about it, and how they can benefit from it too.
Depending on the niche your site is in, you can get businesses paying between $100 and $10,000 for sponsored posts.
Of course, this will all depend on your traffic, so continue working to get your name out there so that you can get the best sponsored post opportunities.
#4 – Way to Make $100 Online – Utilize Google AdSense
Google AdSense is one of the best tools for website owners, as you can advertise through Google on your site.
When signing up for AdSense, all you have to do is paste a code that Google gives you into your website and that's it – Google will do the rest!
Bear in mind that the success you'll have from AdSense will depend on the niche market your website is in.
Financial and insurance ads will generate more income than niches such as fashion, fitness, health, electronics, and retail.
Keep AdSense running on your website and you'll reap the rewards whenever someone clicks onto your website!
The more sites you have, the more money you can generate.
#5 – Way to Make $100 Online – Sell Physical Items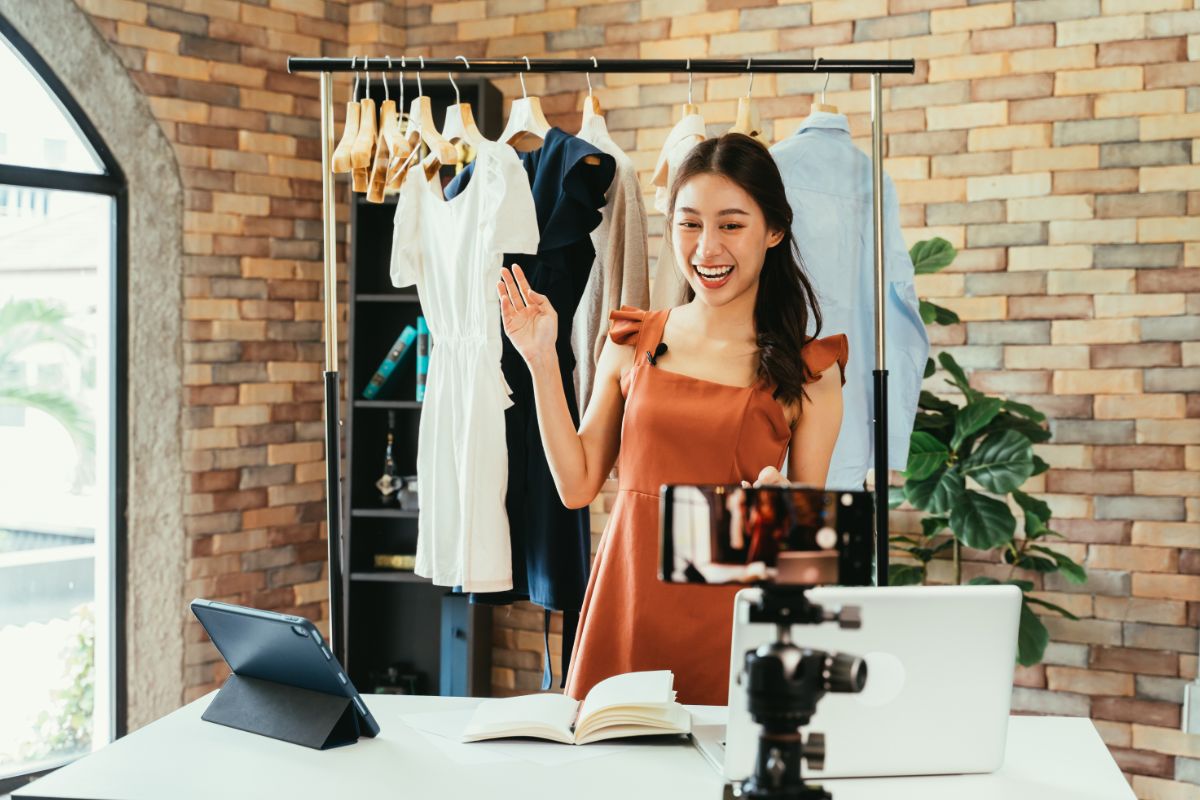 If you're a fan of crafting or like to make things that others would purchase, why not make some stock and start selling it to people online.
The possibilities are endless – soaps, jewelry, candles, clothing, mugs, prints of illustrations, knitted animals, embroidery… whatever you can make, there will be someone out there who wants to buy it!
Etsy is an excellent place to sell handmade items, although there are other sites online to host your online shop. You can also look around your house and list purses you don't use, Lego sets your kids are done playing with, as well as other valuable items that can sell on ebay or Craigslist.
Alternatively, you can create your own website and start selling from it.
#6 – Way to Make $100 Online – Freelancing
There are plenty of businesses out there that will pay for you to write copy for their blogs, websites, and other forms of media.
And, there are plenty of freelancing websites where you can find clients.
If you have excellent writing skills and have the time to write some content for businesses, freelance writing is an excellent way to make some extra money.
Your payment will depend on how much writing you can get done in one day, so you could earn much more than $100 a day if you put your mind to it.
Plus, if you find writing enjoyable, you can have fun while you work too.
#7 – Way to Make $100 Online – Affiliate Marketing
If you have a website already up and running, you can use it to begin affiliate marketing.
People build up their affiliate marketing ventures to be their main source of income as you can earn up to six figures a month doing this!
The amount of money you'll get when affiliate marketing will depend on the niche you're in.
Financial planning and online banking niches are the highest paying, as well as credit cards, Bitcoin, and investing.
There are plenty of other niches that offer good money for affiliate links, such as health, fitness, nutrition, and photography.
#8 – Way to Make $100 Online – Online Coaching
Coaching is a great way to make money online, although you do have to make sure that you're qualified to coach others.
You need to be an expert in your field to warrant others paying for your services. This is going to take some time to build your brand through your website. Once people can trust your integrity, they will begin reaching out to you on their own.
The amount of money you'll earn will depend on the niche you're in.
The rate you can charge depends on your expertise and what type of coaching you provide.
#9 – Way to Make $100 Online – Create and Sell Online Courses
Creating courses online is similar to coaching in which you need to be somewhat of an expert in your field before creating a course.
However, if you are an expert, you only need to film some videos, create some course worksheets or books, and sell them on a website. It does take quite a lot of work to set up, but once you set up your course, you can offer your services as a consultant, sell your course, and develop this income stream to the repertoire of work you provide.
Alternatively, there are online course websites that can help you set up your own course. These include Udemy, SkillShare, and Teachable.
#10 – Way to Make $100 Online – Become a Virtual Assistant
If you're looking for a work-from-home job that pays good money, look no further.
A virtual assistant is a freelance career that focuses on admin work as well as customer service and social media.
Your day-to-day tasks will depend on your employer and what they want from you.
If you have multiple clients, this might mean that you have different criteria to meet for each one.
You can find virtual assistant jobs on freelance websites where you would usually find writing and editing jobs.
Summary
There you have it – 10 ways to make $100 a day online.
There is something here for everyone, whether you're keen to keep a good online presence or you want to work as a freelancer.
The best way to make money online is with affiliate marketing, as people can make thousands of dollars a month with this venture.
However, if this isn't right for you, there are plenty of other ways to make money online.