When the opportunity presented itself to interview one of my favorite bloggers, I jumped at the chance. I even wrote about her in another post, 3 Ways People Are REALLY Making Money Online.
Michelle Schroeder-Gardner is truly living the life touring the states with her husband and dogs in their RV. Making money online blogging is a dream of many people. Michelle is a perfect example that it can be done. She created her dream life by starting a personal finance blog which is full of incredibly useful information but I'm sure most people want to know how she parleys that into an income that sustains a dream lifestyle.
Let's find out how she makes over $100,000 per month online blogging.
How to Make Money Online Blogging
Earn It Save It: I love the name of your blog, Making Sense of Cents. What was the inspiration for that name?
Michelle: In the summer of 2011, I started my blog with the aim of teaching people how to save money as well as journaling my personal finance journey after reading a magazine that featured a personal finance website in one of their articles. I became extremely interested in that website and my interest in blogging just grew from there. This is interesting and hilarious because, before that same summer, I had no idea about what blogs were, or that they could even make money.
I still don't even know how I thought of the name Making Sense of Cents. I'm not a super creative person, and it was just the first thing that came to my mind. I guess I was trying to be funny. Haha, I wanted something catchy. I still like the name, but I'm sure it gets confusing for readers to type!
Earn It Save It: What can people expect to see when they visit your blog?
 Michelle: On my blog Making Sense of Cents, I talk a lot about different ways to make extra money, the best ways to save money, achieving your dream life, RVing (me and my husband RV full-time), and more.
Basically anything related to living a better life – you'll see it on Making Sense of Cents.
Earn It Save It: What have you found to be one of the biggest mistakes people make when starting a new blog?
Michelle: I've made tons of blogging mistakes that many new bloggers tend to make as well! These mistakes include:
Managing a bad work-life balance
Spending too much time creating content instead of promoting it
Thinking you don't need an email list
One big blogging mistake that I've noticed many other bloggers make is not making the effort to network. Networking is so important as a blogger. You should see others in the blogging world as your colleagues and friends, not your enemies or competition.
Earn It Save It: What turned it around for you with respect to partnering with affiliate programs? When did you know that this would be a good idea for your website?
Michelle: I'm so glad that I tried my hand at affiliate marketing just around two years ago.
I've been interested in affiliate marketing for a few years, but I never thought it was possible before then because I thought that bloggers and online influencers had to have a huge following and a ton of page views in order to be successful with affiliate marketing.
But then I realized I was wrong! One day I decided to give myself a goal of earning affiliate income, and I worked towards achieving that goal. I started by making a little bit each month, and then it just continued to grow month after month.  I now know that you don't need a ton of page views or a very large following in order to make good money through affiliate marketing.
I love affiliate income because it can feel quite passive. I can create just one blog or social media post, and possibly earn money from it years down the line, as long as I maintain it and keep generating traffic to it. With affiliate marketing, I can enjoy life more and know that I am still able to earn a great living promoting products that I use and enjoy.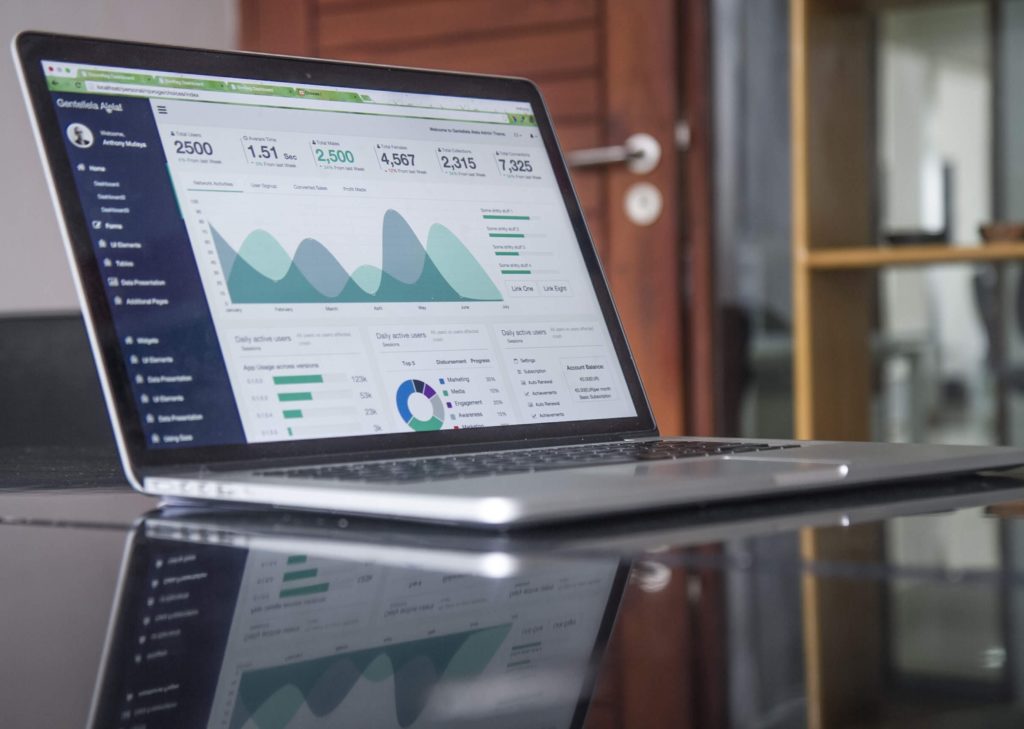 Earn It Save It: Who are some of your blogger mentors and why?
Michelle: Some of my favorite bloggers include Pat Flynn, Melyssa Griffin, Afford Anything, Mr. Money Mustache, Finance Girl, The Busy Budgeter, Club Thrifty, Cait Flanders, Our Next Life, as well as many, many others.
Earn It Save It: You recently created a course entitled Making Sense of Affiliate Marketing. I've completed the course and absolutely love it. The Facebook group has been fantastic on top of the course content itself. What was the toughest part of putting this course together?
Michelle: One thing that all course creators fear is that no one will benefit from the course or enjoy it. This is one thing that I definitely feared. After all, I spent months on it and poured my heart and soul into it, so I was afraid that no one would be in as much love with it as I was, haha. I talked to so many successful course creators about this, and they all told me that this was completely normal. I've heard great things about the course so it looks like everything was just made up in my head 🙂
Earn It Save It: Your most recent income report was over $100,000.00 in one month. What do you say to the people who can't imagine that's even possible for them?
Michelle: I used to think this same way. I would look at the super big bloggers like Pat Flynn and think about how great earning that much money each month would be, but there would be no way that amount of income would be possible for me. Well, it looks like I was wrong! If you don't try, you'll never know what may happen in the future 🙂
Earn It Save It: Thanks for the interview, Michelle.
I have personally been through her course and cannot say enough wonderful things about it but I will highlight three things that I especially enjoy and that have already helped me on the path to increased affiliate income.
She doesn't hold anything back. There is no teaser for another course. This is where you find out how to really make SERIOUS money with affiliate marketing.
She is active in her private Facebook group. When I say active, I mean active. She is leading the group and is actually answering questions and giving feedback in the group.
I believe she really wants all of her students to succeed. You can't help but see that in the way the course is structured and her interaction in the private Facebook group.
Ready to make money online blogging? As of this writing, the cost for the course is $197.00.
 Sign up now for the Making Sense of Affiliate Marketing Course.