Table of Contents
Do you ever feel there isn't enough day in your day?  Do you find yourself becoming more irritable and less patient when friends and family make the simplest requests? Or, do you just feel like this making money online thing is just not worth it anymore? Wait. Stop. There is a diagnosis for these symptoms and just as importantly there is a cure.
I fell prey to each of the conditions described above. It was borne out of a desire to add more income to our household without taking a second job. When I first started making money online I wanted to make as much money as quickly as possible. Of course, I still do.
The difference now is how I approach my online money-making pursuits. This is the one thing I wish I had done FIRST in order to maximize online earnings because without a doubt would've helped me maximize my earnings potential faster and significantly reduced the amount of self-induced stress that kept me up at night.
Do This FIRST In Order To Maximize Online Earnings
So what is it? What is the one thing you must do FIRST in order to maximize your online earnings potential?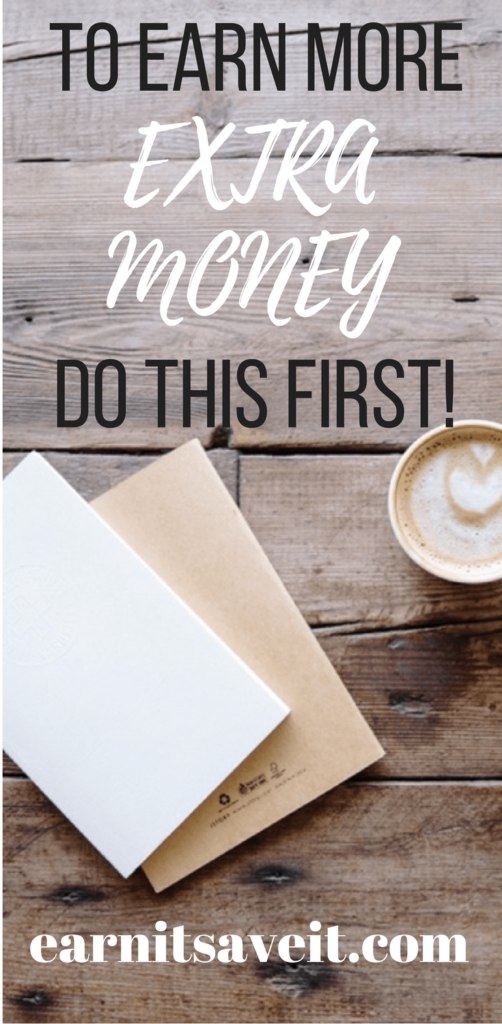 You must get organized.
Keep reading. This could possibly change your life. Proper organization breeds simplicity, efficiency, and sanity. Here's exactly how to get organized in order to maximize your online earnings potential.
Step 1: First, establish your goals using a task-oriented Excel spreadsheet
What is your short-term online earnings goal? How much do you intend to earn monthly, weekly, or daily? How will you know you've met your goal? That is, how many surveys, focus group studies, cashback sites, etc… do you need to complete to hit your goal?
Someone once said, "Goals are dreams with a deadline".  Be sure to establish timetable checkpoints along the way.

Unknown
The spreadsheet is your personal accountability assistant. For example, it should include the following categories (where applicable):
Income Source
Website of Income Source
Login/Password of Income Source
Minimum Payout of Income Source
# of Minutes/Hours Worked Today (or This Week) using Income Source
Daily (or Weekly) Earnings Goal of Income Source
Actual Daily (or Weekly) Earnings Goal of Income Source
The spreadsheet should contain all of your current online income revenue sources and should be updated daily. Numbers don't lie. And if you don't meet your financial goal for the week, then look to your tracking document for the answer.
Step 2: Next, do first things first
What is the one thing you must do today to move you closer to this goal? Based simply on your current pool of revenue sources which activity is expected to provide the greatest return? Whatever this item is be sure to put it in your Panda Planner and just do it – FIRST. Then the rest can be added in descending order.
Step 3: Then, evaluate/check results
Remember those checkpoints you established in Step 1? Now is the time to determine if you are on track or if your goals need to be modified based on new information.
Step 4: Discard
Every month consider discarding an income source in favor of shifting your time and resources into a revenue source that it revealing itself to be more fruitful. What did you determine is not working? Which online money maker is taking up too much time for too little return? What task should you discard because you do not have time for it right now?
Step 5: Finally. Repeat the process.
Continue this process as you add and/or refine new sources of income opportunities.
Bonus Tip: Track your results long-term.
Identify trends or patterns in your income levels on a quarterly basis in order to optimize your time and resources.
Any of the following tools can be used to track your results:
Join or Create an Accountability Group
Productivity Apps